Dive into a powerful week of deep healing and transformation and become certified in a profoundly world-changing energy-work method!
INTUITIVE REBIRTH TRAINING
7 DAY RETREAT IMMERSION
IN THE HEART OF BALI, UBUD
JANUARY 20TH - 27TH 2024
Melt into the pristine luxury of Soulshine, Bali
Dive deep into a healing and transformation experience whilst surrendering into the absolute bliss of a luxury private resort where all is catered for.
Imagine, nothing for you to do but surrender.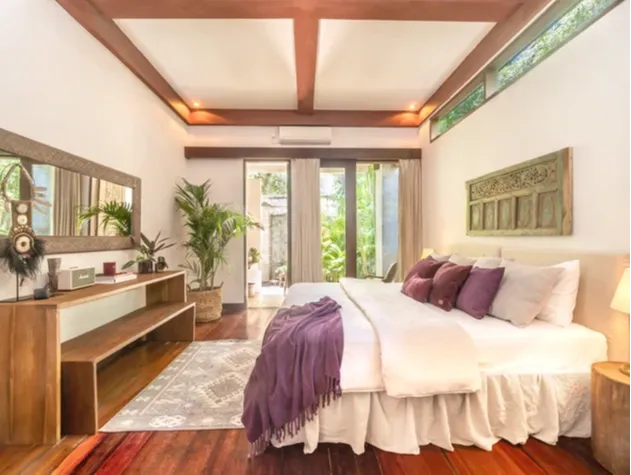 BECOME CERTIFED IN THE INTUITIVE REBIRTH ENERGY-WORK METHOD
LEARN HOW TO CHANGE YOUR LIFE & IMPACT THE WORLD!
DEEPLY SURRENDER
Nourish yourself on all levels with 7 days of loving healing presence. Learn to heal yourself deeply. Learn to reconnect with the subtle aspects of you in your entirety. Bring your intuitive gifts online for good. Be completely reborn.
TRANSFORM LIVES
Learn how to deeply transform lives and help people to elevate to higher dimensions of existence with the Intuitive Rebirth energy-work method.
FIND THE MAGIC OF TRUE SERVICE
Step into your authentic and unique power as a healer. Uncover your truth as a healer. Remember who you are, why you are here and rise up into that truth.
CLAIM YOUR MASTERY
Claim your mastery as a healer of self and a healer of others. Learn how to command abundance through your lightwork and tap into the infinite flow of wealth that is imbedded in authentic service. 
GET FULL ACCESS TO THE ONLINE TRAINING CONTENT & COMMUNITY + MONTHLY PRACTITIONERS MASTERCLASSES POST RETREAT
-  7 nights accommodation at Soulshine Resort (twin share)
- Beautiful vegetarian breakfast and lunch on each day of the retreat (please advise dietary requirements beforehand) + Special welcome and farewell dinners.
- Access to Soulshine facilities including incredible pools, meditation areas, call-in massage, retreat cafe space
- 7 days of Intuitive Rebirth energy-work training level 1+2. Upon completion, you will receive a practitioner certificate.
- 7 days of self discovery, a journey of deep inner transformation & healing across generations and lifetimes.
You will be completely reborn & access powers yet discovered.
- FULL access to the online training content & community + monthly practitioners exclusive masterclasses with Rhiannon post retreat.
RESERVE YOUR SPOT
LIFE CHANGING STORIES FROM PREVIOUS RETREAT ATTENDEES...
"Rhiannon's work is initiating the healers on the planet right now and I cannot recommend her work enough! So if you know you're a healer and you want to be deeply opened as a channel, you need to work with Rhiannon"
- Brit, Shamanic healer, founder the hemp temple
"This retreat was magnificent, it changed my life. It has brought significant meaning to what I've always known I'm here to do & it's given me the confidence to pursue it.
If you're resonating with this retreat and feel the calling - just do it. Don't second guess yourself. Just go for it!"
- Alicia Smead, Intuitive Rebirth Practitioner, Bali May 2023
"Undeniably the most powerful, potent experience I've ever been apart of! I am forever changed…
I got to remember, find, and know who I truly am at my center. I got to own my gifts, and be seen in that power by every single person at the retreat, really brought confirmation to who I am.
Words cannot capture the essence of this experience!"
- Lisa Lott, Intuitive Rebirth Practitioner, Bali March 2023

"The safest space I've ever been in"
"This work is phenomenal. Life changing & world changing" - Kath Brannan has been linked to the energy-healing industry for decades, and found a depth yet discovered at our Intuitive Rebirth certification retreat.
"Your Life Will Never Be The Same"
Emma Wynne found the missing piece allowing her to fully hold herself through pain and grief - and be reborn. Now she offer others the same.
---



YOU WILL FIND A LOT MORE TESTIMONIALS AT THE BOTTOM OF THIS PAGE!
A DAY AT THE RETREAT...
7:00 - 8:30am - morning movement & meditation
8:30 - 10:00am - plant based nourishing breakfast
10:00am - 1:00pm - First workshop or partnered energy work (journeying into the contraction through breath & sound, awakening your unique healers blueprint)
1:00pm - 2:00pm - plant based nourishing lunch
2:00pm - 5:00pm - Intuitive Rebirth Method Workshop or partnered energy-work (channeling & intuitive knowing in energy-work)
5:00 - late - Your free time.
This journey requires time for integration, and this is your time to fully rest in your newfound way of being or discover Ubud - A place of soul medicine.
RESERVE YOUR SPOT
IN THE JOURNEY TO BECOMING A POWERFUL HEALER, THERE ARE SO MANY MODALITIES THAT IT CAN BE HARD TO KNOW WHERE TO START.
THE INTUITIVE REBIRTH ENERGY-WORK METHOD IS ALL ENCOMPASSING. THIS METHOD BRINGS TOGETHER DEEP RELEASE WORK WITH THE MAGIC OF SUBTLE HEALING, ALL WHILE SHOWING YOU HOW TO MAKE A SUCCESSFUL BUSINESS AS A HEALER.
THE INTUITIVE REBIRTH METHOD (all of these modules will be covered in the retreat immersion)
Module 1 - The Method Explained
Module 2 - Becoming A Conduit & An Embodied Understanding Of The 7 Chakras
Module 3 - Channeling
Module 4 - Energetic Protection, Opening The Space & Intuitive Discussion
Module 5 - Energy To Purge - (Clearing Techniques)
Module 6 - Energy To Purge (Next Level Clearing Techniques)
Module 7 - Energy To Initiate (Activation Techniques)
Module 8 - Subtle Healing With The Higher Realms (Angelic Healing Techniques)
Module 9 - Advanced Clearing (Becoming An Energy-Alchemist)
Module 10 - The Business Of Energy-Work
CHOOSE FROM A RANGE OF BEAUTIFUL ACCOMODATION OPTIONS AT THE PREMIER RETREAT DESTINATION - SOULSHINE, BALI
(Full training & retreat inclusions accounted for in price)
OPTION 1 
BASIC ROOM
SOLD OUT
(twin share)
$3850 usd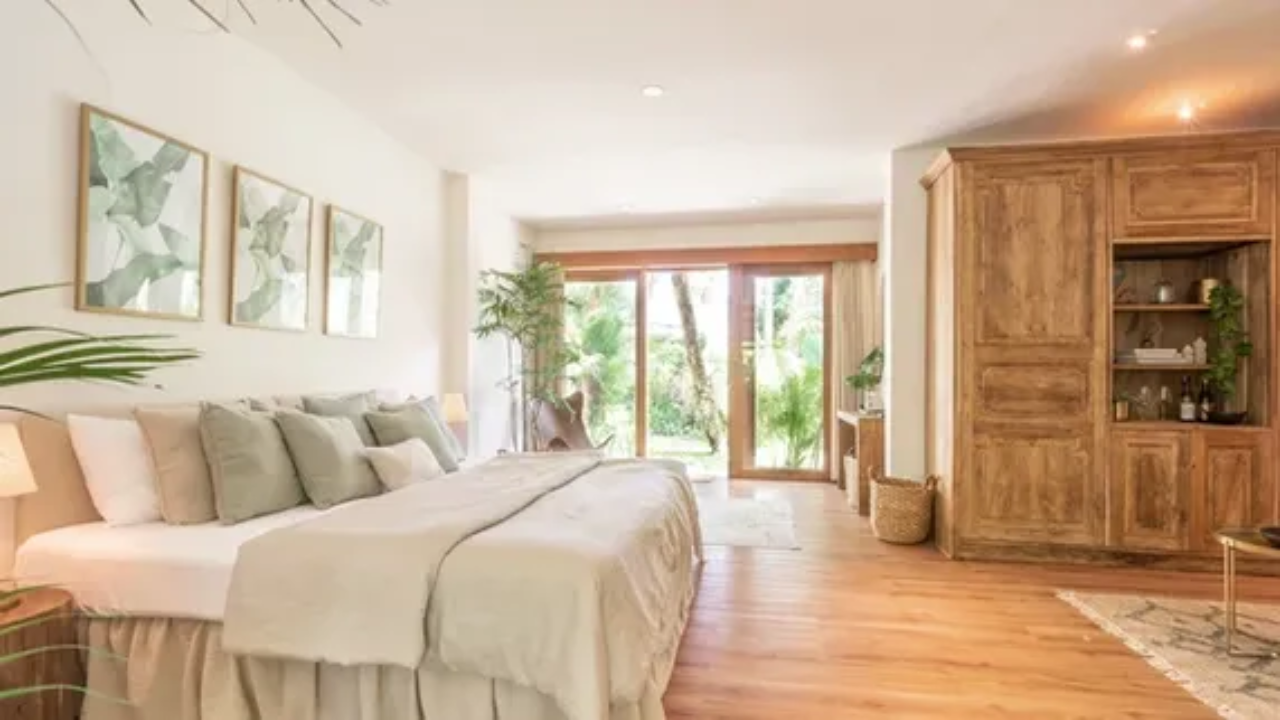 OPTION 2 
STANDARD ROOM (twin share)
$3990 usd
OPTION 3 
DELUXE ROOM (twin share)
$4240 usd
OPTION 4 
PREMIER ROOM (twin share)
$4515 usd
MAYBE YOU'RE WONDERING...
Will I be a certified energy-work practitioner after completing this training?
Yes! This certification has been systematically designed to prepare you to be absolutely ready to work in the healing industry. Upon the completion of this training you will receive an Intuitive Rebirth certification and you will feel empowered to start offering Intuitive Rebirth energy-work sessions to paying clients.
How is Intuitive Rebirth different from other healing modalities?
Intuitive Rebirth is a channeled energy-work method that creates profound and lasting change in people's lives. This method harnesses the wisdom of channeling to determine a personalised and specific energy-work journey for each and every client. This personalised energy-work journey will include a profound release, letting go, purge or cathartic clearing followed by a soul-activating initiation, calling in or up-levelling. Intuitive Rebirth is a profound energy-work system that includes high level intention, client participation and unbelievable energetic and dimensional shifts by harnessing the power of breath, visualisation, sound, vibration and intention.
How is the online training different from the retreat?
Our online training act as level 1 of the practitioner certification. Within our online training you receive the full 8-step method transmission over the course of minimum 10-weeks. Although there are several activations and monthly masterclasses this course is technically theoretical.
Our retreat act as level 1+2 all-in-one. On top of receiving the full method transmission, you will receive and offer several 1:1 sessions during the retreat - theory taken to practice!
How do I know if I am the right fit for the Intuitive Rebirth energy-work method & this retreat?
If you have a curiosity about energy-work, a commitment to your own deep healing and transformation or a desire to make a true impact through your work. To attend this retreat, you do not need to be a healer, or even aspire to work as a healer in the future, you simply need resonance - a pull from your heart that says "I need to be there!"
What can I expect after completing my Intuitive Rebirth certification?
Expect to be confident and qualified to offer deep, transformative and life changing energy-work sessions. Expect to feel confident in your ability to charge upwards of $150 per session as a Rebirth Practitioner. Expect to be able to open yourself to a world of new opportunity as an intuitive, impactful and empowered Rebirth Practitioner!
DISCOVER AN ENERGY-WORK METHOD THAT BREAKS THROUGH LIMITATIONS, TRANSFORM ENERGY AND RADICAL ELEVATE'S PEOPLE'S LIVES!
ABOUT YOUR TEACHER
Rhiannon is an intuitive channel, #1 bestselling author and energy-worker. She dedicates her life to her soul-work and underpinning her vision at every stage of her journey has been a desire to initiate as many gifted light-workers as possible into their roles on Earth at this time.
Rhiannon has spent the past ten years working and lecturing as a remedial massage therapist, teaching yoga, meditation & breathwork, and facilitating yoga teacher trainings internationally. Now, using her signature Intuitive Rebirth energy-work method, Rhiannon is empowering healers to step into their power as high earning, transformational energy-workers.